Thank you to our 2021 MGHOF Sponsors:
Presenting Sponsors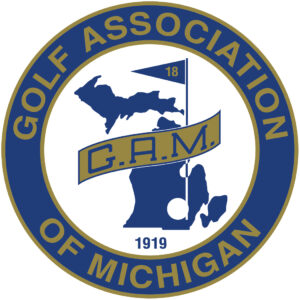 Sponsors
Robert McMasters
Congratulations to the New Inductees Sara Wold
Betty Richart and Family
John E. Green Company
Pontiac Country Club – Lloyd Syron
Congratulations from Greg Johnson Media
Michigan Golf Course Association
Michigan Women's Golf Association
LYNX Golf Course
Bernie, Ron, Al and George – Thank you for being an inspiration to all who love Golf in Michigan – The Coaches of Kendall Academy/Miles of Golf
Congratulations to all the newest members being inducted into the Michigan Golf Hall of Fame – From Janina Jacobs and your fans at Capers Steakhouse, Detroit
Congratulations to the Inductees – From the members of Detroit Golf Club
Ron Beurmann – Congratulations on 28 years and still going – Country Club of Jackson
Ron Beurmann – You have been a loyal staff professional since 2000. We are proud of your accomplishments and appreciate your continued crusade for our products. You are a role model and mentor for younger golf professionals. Your energy and passion are an inspiration to all those who know you. Thank you for your years of service and commitment to making golf a better game and us a BETTER company. Congratulations on your induction into the Michigan Golf Hall of Fame – Thanks Ron, TaylorMade Golf
Spartan Distributors Congratulates Ron Beurmann 2019 Michigan Golf Hall of Fame Inductee
Congratulations Ron Beurmann – John Jenkins, adidas golf
Congratulations Bernie Friedrich! The golf world is in a much better place because of you! – Stephen Kircher
Congratulations Bernie! Our Hero! – The First Tee of Northern Michigan
Congratulations Bernie Friedrich – John Jenkins and all your friends at adidas golf
Spartan Distributors Congratulates Bernie Friedrich 2019 Michigan Golf Hall of Fame Inductee
Congratulations Bernie and all of the inductees – From Kevin Frisch
Congratulations Al! – Your Friends from Oakland Hills David and Barbara Baughman
Double Eagle Sponsor of the MGHOF
Peter Green
Sara Wold
Eagle Sponsors of the MGHOF
Dave & Barb Baughman
Randy Lewis
William P. Lindhout
Bill and Kathy McDonald
Michigan Golf Course Superintendents Association
Jean Murray
Sponsors of the MGHOF
Gary & Barbara Adelman
Ken Allard
George S. Dillon, Jr.
Randy Erskine
Bernie Friedrich
John Allen & Kyle Keiser
Robert McMasters
Robert Nowikowski
William L. Quinn
Mrs. Betty Richart
John Schulte
John Standish
Steven Workman
Donors
Richard Aginian
Tom Anderson
Ron Beurmann
John O'Donovan
Thomas J. Hicks
James Kohl
John & Sandy Lowery
Terry Moore
Tim Moore
John O'Donovan
Pfizer
John A. Schulte
James Stevens
Stacy Slobodnik-
William Thompson
Kurt VandenBosch
Jim Walsh
Buddy Whitten
Chris Whitten